1990-1995
Edit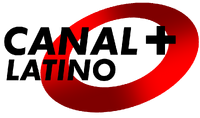 Launched in May 1990, Canal+ Latino is a channel aimed at Hispanic and Latino American audiences that largely serves as a Spanish language simulcast of the primary Canal+ channel, with the exception of some limited program substitutions and different network promotions featured in-between programs (Canal+ and its other multiplex channels also utilize the second audio program function on many TV sets, and cable and satellite receivers to provide alternate Spanish language audio tracks of most programs). The channel's programming features Canal+ original productions, Spanish series from Canal+ Spain, dubbed versions of Hollywood blockbusters, Spanish-language films and boxing events.
1995-2009
Edit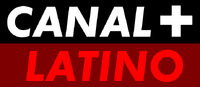 Ad blocker interference detected!
Wikia is a free-to-use site that makes money from advertising. We have a modified experience for viewers using ad blockers

Wikia is not accessible if you've made further modifications. Remove the custom ad blocker rule(s) and the page will load as expected.