The Real Driller (Susumu Takajima) and Princess Kagami (Kagami Ochiai) welcome you to: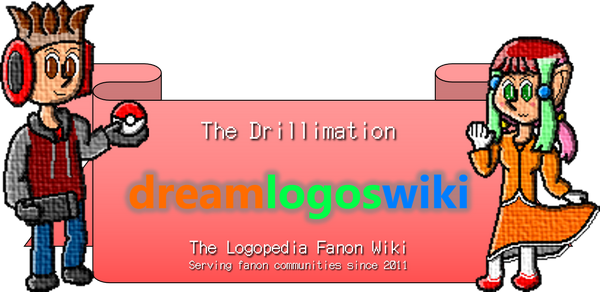 Welcome to Dream Logos Wiki, a collaborative fictional database, where you can upload your imaginary logos. The choice is yours and the sky is the limit. If you're looking for an alternative, please try Dream Fiction Wiki. Enjoy and happy posting!

Today's Date: December 18, 2018, 02:33

DISCLAIMER: This website is a fanon wiki, meaning the content comes from the imaginations of its users. They are not meant to represent any person, organization, or country whatsoever.


NOTE: An advertisement should appear above. Don't want to see ads? Get AdBlock Plus!
Bulletin
Anonymous Editing Abolished

Due to abusive IP ranges, anonymous editing is now disabled. Please log in or sign up if you wish to upload content to this wiki.
Forums to become Discussions

On December 19, 2018, the Forums will be replaced with Discussions due to Wikia discontinuing forum highlights. Announcements will take the place of highlights but you can still visit and post on the old forums.
Notice about Cucumberrrrrr

Due to Cucumberrrrrr creating over fifty sockpuppets just to spam on user's message walls, he is NOT welcome here. His IP address range has already been banned. Even after this, please make sure he does not come back.
Recent Logos
Uploading Activity
Contribute to this wiki!
To write a new article, just enter the article title in the box below.
Please read the rules before editing.
Wanted pages