Flavonnaise is a brand of flavored mayonnaise created by RKO Consumer Foods in 1935 and sold at stores. The flavors for Flavonnaise are Sweat, Pork Rind, Dirt, Tobacco, Sing Malt Whiskey, Striper and River Alligator.
1935-1951
Edit
1951-1968
Edit
1968-1976
Edit
1976-1984
Edit
1984-1995
Edit
1995-2008
Edit
2008-present
Edit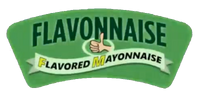 Ad blocker interference detected!
Wikia is a free-to-use site that makes money from advertising. We have a modified experience for viewers using ad blockers

Wikia is not accessible if you've made further modifications. Remove the custom ad blocker rule(s) and the page will load as expected.