KIVO Television Group is a television broadcasting company located in Little Rock, Arkansas and is a division of Fortner Digital Media Properites through Crystal Entertainment with headquarters at McCain Mall in Sherwood, Arkansas that began in 1962 as KTYS Television Corporation. Unlike the commercial broadcasters, all of the stations (affiliated with either MyTV, QUAD, DirecTV, or Dish) and cable networks along with the programming are completely commercial-free.
KTYS Television Corporation
Edit
1962-1976
Edit
1976-1981
Edit
1981-1989
Edit
KEXZ Broadcasting Inc.
Edit
1989-2003
Edit
In 1997, KEXZ Broadcasting was acquired 25 precent by CBS/Group W.
Northland Broadcasting
Edit
2003-2008
Edit
In 2004, Northland Broadcasting was acquired 25 precent by Viacom Television Stations Group.
KIVO Television Stations
Edit
2008-2011
Edit
KIVO Television Group
Edit
2011-2016
Edit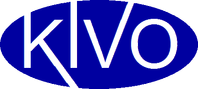 In 2016, KIVO Television Group was bought by Fortner Digital Media Properties, after the stations were recently left abandoned after the removal of Kaylor Blakley following a string of incidents including DMCA violations, breaching trust agreements, insufficient funding, unresolved program disputes, and illegal operations of television broadcast equipment not certified by the Federal Communications Commission. After the stations were bought by Fortner Digital Media Properties, KIVO returned as an "almost-in-name" division of Fortner.
2016-present (division of Fortner)
Edit
Ad blocker interference detected!
Wikia is a free-to-use site that makes money from advertising. We have a modified experience for viewers using ad blockers

Wikia is not accessible if you've made further modifications. Remove the custom ad blocker rule(s) and the page will load as expected.