Samuel A. Movie Productions
Edit
1942-1947
Edit
Samuel A. Movie left Red Brain Productions and formed its own company in 1942.
1947-1953
Edit
Samuel A. Movie-Robert J. Music Productions
Edit
1953-1957
Edit
Robert J. Music joined Samuel A. Movie Productions
1957-1965
Edit
Worldwide Hell Films
Edit
1965-1974
Edit
Shaun B. Anderson joined Samuel A. Movie-Robert J. Music Productions. IVT and its partners Comcast, Sony Corporation, Coca-Cola and General Electric bought Worldwide Hell in 1973.
Nickel Glass Pictures
Edit
1974-1981
Edit

Anderson's son Stewart Anderson joined the company in 1974.
Gyroscope/Atom Enterprises
Edit
1981-1986
Edit

Tracey Spears, Bob L. Gryoscope and Bridget Atom joined the company in 1981. IVT bought 30% of Comcast, 40% of Sony, 20% of Coca-Cola and 60% of General Electric into its 100% stake in 1983. It's films were distributed by IVT Films in 1984.
Telesphere Worldwide
Edit
1986-1995
Edit
1995-2000
Edit
Tsunami Productions
Edit
2000-2002
Edit
MovieHouse Industries
Edit
2002-2004
Edit
2004-2009
Edit
2009-2012
Edit
2012-2017
Edit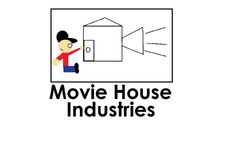 In 2017, MovieHouse Industries was acquired by TGP Media-Networks, and became the new movie disturber for TPEN, The Gabrielpika, and GabToons.
Ad blocker interference detected!
Wikia is a free-to-use site that makes money from advertising. We have a modified experience for viewers using ad blockers

Wikia is not accessible if you've made further modifications. Remove the custom ad blocker rule(s) and the page will load as expected.