Nostalgic is a television channel owned by Nostalgic TV Partners LLC, now a joint venture between Metropolitan Media Group (80%) and SLN! Media Group (20%).
There is also Nostalgique, a French version owned by Canwest Media and Nostalgic TV Partners.
2013 (unused)
Edit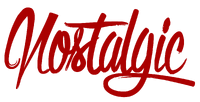 2013-2016 (primary), 2016-present (secondary)
Edit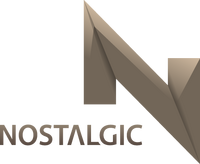 In 2016, Viacom left the co-operation of the channel, later being replaced by Laserium Holdings. Turner Broadcasting System and GBC Television Group expressed interest in joining the joint venture. 
2016-present (primary)
Edit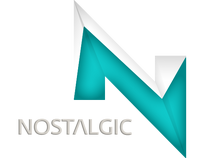 Nostalgic's logo became more customizable, encouraging creativity among ident creators for Nostalgic, and the text has been shrunk slightly. It is believed that this changed was to promote it's entrance in the FTA market. In November 2016, Bachmann Holdings sold its stake of Nostalgic TV Partners LLC to A Studios Group and Jetix was acquired by Nostalgic TV Partners with SLN! and GBC joining the consortium.
In February 2017, A Studios was merged into Village Lava and they acquired Hyper Holdings' stake in the business. That month, GBC Holdings and Laserium Holdings transferred their total 40% stake of the business to their joint venture Laserium-GBC Networks. Laserium-GBC Networks soon bought out Village Lava's 40% stake in Nostalgic TV Partners. The company soon became Metropolitan Media Group.
GBC Nostalgic
Edit
2018 (upcoming)
Edit
On July 20, 2017, Nostalgic announces changed name to GBC Nostalgic, Laserium-GBC Networks acquired Nostalgic TV Partners for $70 million deal in October 2018.
See also:
Edit
Nostalgic/Other for promos, IDs, print logo, history of the channel and more.
Ad blocker interference detected!
Wikia is a free-to-use site that makes money from advertising. We have a modified experience for viewers using ad blockers

Wikia is not accessible if you've made further modifications. Remove the custom ad blocker rule(s) and the page will load as expected.