Nostalgic is a television channel owned by Nostalgic TV Partners LLC, now a joint venture between Metropolitan Media Group (80%) and SLN! Media Group (20%).
There is also Nostalgique, a French version owned by Canwest Media and Nostalgic TV Partners.
2013 (unused)
Edit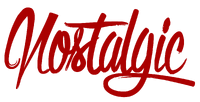 2013-2016 (primary), 2016-present (secondary)
Edit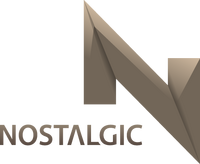 In 2016, Viacom left the co-operation of the channel, later being replaced by Laserium Holdings. Turner Broadcasting System and GBC Television Group expressed interest in joining the joint venture. 
2016-present (primary)
Edit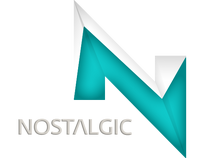 Nostalgic's logo became more customizable, encouraging creativity among ident creators for Nostalgic, and the text has been shrunk slightly. It is believed that this changed was to promote it's entrance in the FTA market. In November 2016, Bachmann Holdings sold its stake of Nostalgic TV Partners LLC to A Studios Group and Jetix was acquired by Nostalgic TV Partners with SLN! and GBC joining the consortium.
In February 2017, A Studios was merged into Village Lava and they acquired Hyper Holdings' stake in the business. That month, GBC Holdings and Laserium Holdings transferred their total 40% stake of the business to their joint venture Laserium-GBC Networks. Laserium-GBC Networks soon bought out Village Lava's 40% stake in Nostalgic TV Partners. The company soon became Metropolitan Media Group.
GBC Nostalgic
Edit
2018 (upcoming)
Edit
On July 20, 2017, Nostalgic announces changed name to GBC Nostalgic, Laserium-GBC Networks acquired Nostalgic TV Partners for $70 million deal in October 2018.
See also:
Edit
Nostalgic/Other for promos, IDs, print logo, history of the channel and more.
JRG
John River Entertainment:
Alive Films (Revival of the art house film production company) | A manufactured-on-demand (MOD) DVD series | Teleamazonas Internacional (78%) | Kapow Pictures
Programming: Flashspot | A FashionTV block in Fashionista (a joint venture with Suius M&E Networks and Michel Adam Lisowski)
---
Xfire | Teletext service | A workout and nutrition-focused fitness mobile app | A dating service | hiscanal.com | Bull's Eye Inc and Minori | A revival of iFilm.com
---
Television channels:
Ozone | Hiscanal | Drama-focused programming block | A channel targeted for people in the 50+ age group | A weather channel | The revivals of Pivot and Versus | NDTV Good Times
---
Others:
A Greek food restaurant chain | A juice bar chain | Warner-Chilcott's production and research facilities in Puerto Rico | A possible revival of 20/20 Vision (UK) | A revival of Prana Film | A joint venture with Lebanese Broadcasting Corporation | 20% of Simba Content | A joint venture with S-inc, Itochu Corporation and Space Shower Networks
View • Talk • [[Template:John River Group?action=edit|Edit]}}
Polar Night Inc
Crystal Entertainment:


Crystal Pictures (Live Interactive (Adrenium Monsoon/Black Ship) | Live Asia | Others) | at studio | Leopard Films | Sirocco Dreams | Kislevi03one Pictures | Mirage World Films | Elk Format | Sanoma Media Netherlands/Belgium | Ballandi Multimedia | I Can Has Cheezburger? | A Studios | Mediaset UK Television9 | Bridge Media Productions (Predecessors)
---
Crystal Television:
Canada | UK | UK West | Mexico
---
---
El Kadsreian Melody (52%) | Crystal Records | Bird Records 5
---
Television:
Jetix (International) | Cannon Network (On-screen logos) | Toonzak | Vision | SRC Network | Style | American Ninja Warrior Network | GoTV | Auction HD | Auction2 | WEO | Nostalgic (Nostalgique) | Jetix UK | SpaceToon USA 6 | Jetix Netherlands | Cloo8 | G4 8 | Dopamine | Glass Clock Sports | ROBLOX 1 | Vivo | Channel 6 | Lumix Sports | +1 | 10MTV 2 | 10MTV 310,11 | Kids+ | Lucky Kids11 | Minimax USA11 | 10MTV | Atv 1
Mediaset UK9: Canal 5 (Turbo) | Ginx TV | Nextreme Spice7 | Pink | Cube
Television stations: KQKE | WJRT | KPLR | KXTX-TV | WMAX | CHINQ-TV | KSFC-TV | WTRN | KETZ-TV | XLIV-TV | XTVM-TV | XTRN-TV | XNPL-TV | XPRM and XFRZ
Bought from Nextreme Entertainment: Nextreme Max
---
Other assets:
Computer Corporation Group | John River Media Center for Studies, Graphics & Media Training, Research, Analysis and Development | Havek | Irish Health Company | Roblox Consumer Products | Roadshow Interactive12 | Nitrome | Palm Hotels | Guild Cinemas | Gaumont Bachmann Cinéma & théâtres 4 | Village Books | Roadshow Comics | Echo Books | Talkwave FM | Roadshow FM | Benri | Radio Alex | Cannon Radio Italo | Nextreme Radio Spain | PLR International LP | Hollywood Video
---
Stakes: Nostalgic TV Partners (80%) | Atresmedia (34.97%)
---
Former:
Fuse Networks Australia (LifeStyle, 111 and Comedy sold back to Foxtel Networks) | Trace Partners | Atresmedia Cine & Digital | Visioner Entertainment | Visioner Interactive | Leopard Movie Network | Leopard Holdings | Crystal Franks | AMG Television | AGH | The BBB Group | BBB Entertainment | A Entertainment | ToonScratch Pictures | Zbox | Thorn Group | Warner-Rovio Films | G4 Movies/Weed TV

---
2 A joint venture with Viacom, McDonald's Corporation, BBC, Discovery Communications and Corus Entertainment.
3 A joint venture with Thorn Emi Studios.
4 A joint venture with Gaumont.
5 Formerly owned by MalaWorks and Thorn Emi Media Group.
6 A joint venture with Spacetoon Media. Owns 25% of the channel.
7 A joint ventue with Nextreme Entertainment.
8 A joint venture with Lava Lamp Entertainment.
9 A joint venture with Mediaset.
10 Owned with the estate and families of Jack and Dean Taylor, Hyper Holdings, Saban Brands, Disney-ABC Television Group, PBS members, CBS Corporation, NBCUniversal, Turner Broadcasting System, Fox Entertainment Group and private investors.
11 Owned with AMC Networks.
12A joint venture with Village Roadshow Limited.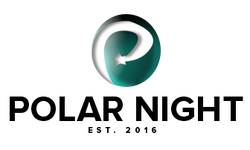 View • Talk • [[Template:Polar Night Inc.?action=edit|Edit]}}
Ad blocker interference detected!
Wikia is a free-to-use site that makes money from advertising. We have a modified experience for viewers using ad blockers

Wikia is not accessible if you've made further modifications. Remove the custom ad blocker rule(s) and the page will load as expected.