TK94732 Interactive
Edit
1985-1994
Edit
TK94732 Interactive started as a division of TK94732 Holdings to release games for home gaming consoles.
Hyper Interactive
Edit
1994-1999
Edit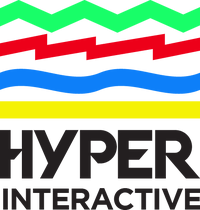 Rareware New York
Edit
1998 (unused)
Edit
In an attempt to strike in 1998, the president of Hyper Holdings planned to sell the video game publisher for Rareware.
RKO Games New York
Edit
1999-2009
Edit
In 1999, Hyper Holdings sold Hyper Interactive to RKO Holdings.
2009-present
Edit
Ad blocker interference detected!
Wikia is a free-to-use site that makes money from advertising. We have a modified experience for viewers using ad blockers

Wikia is not accessible if you've made further modifications. Remove the custom ad blocker rule(s) and the page will load as expected.