1976-1981
Edit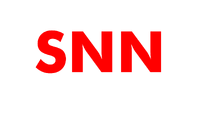 The News Channel first lanuched in 1976 as Satelite News Network, owned by Hyper Media, Video News Service (News Reports from Affiliates of ABC, CBS and NBC), ITN, and Channel 7 in Australia.
1981-2009, 2011-
Edit
In 1981, Satelite News Network became The News Channel, which is now owned by Hyper Media, Reuters, APTN, Video News Service (News Reports from CBC, CityTV, Global, CTV, CBS, ABC, NBC, Fox, CW News Departments and Afiliates), ITN and AVNS (Australian News Reports from ABC, Channel 7, Channel 9 and Channel 10).
2009-2011
Edit

In 2009, with First stations switching off Analog TV Channels, The News Channel and Hyper Media All-News Radio Stations wented to New Block look, which shows the block as the rebranding has been made Febuary 17th 2009.
Hyper Holdings, LLC
Hyper Entertainment:


Film: Hyper Pictures | Hyper Animation Studios | Hyper Home Entertainment | Hyper-SBS Ventures Korea
Miscellaneous: Hyper Studios | Hyper Toys | Hyper Pay-Per-View | Hyper Theaters (Dynamax) | WatchHyper | Hyper.com | Hyper HD | Hyper 4K
Video Games: Hyper Games (Hyper Games New York | Hyper Games Chicago | Hyper Games Paris) Hyper Games Mobile
---
Hyper Television Group:
Television production/distribution: Hyper Television Studios | Hyper Television Animation | Hyper Television Distribution | Hyper International Television
U.S. broadcast and cable television: Hyper Network (HD | 4K | 3D) | TTN (HD | 4K) | Hyper News | Hyper Sports | Hyper Kids | Hyper Retro | Hyper Horror | Hyper Education | AdultZone | Hyper Comedy | 10MTV 3 | DocuTV | HALLO
Digital cable: Hyper Cable | Telewest Cable
International television:
Europe | Latin America | Middle East | Asia | Australia | Africa | Canada
Regional Television:
Norway | Italy | Malaysia | Spain | Turkey | Portugal | Dermark | Germany | Korea | China | Indonesia | Japan
Radio: Hyper Radio | Hyper News Radio | Hyper Country Radio | Hyper R&R Radio | Hyper Classic Radio | Hyper Jazz Radio
---
Hyper Television Stations:
Hyper Network affiliates: KHYP-TV(Twin Falls, IH) | KWC(Oklahoma City, OK) | KUCV(Los Angeles, CA) | KHIV(Yuma, AZ/El Centro, CA) | WSWA(Spokane, WA) | WHNY-TV(Brooklyn, NY) | WHYN-TV(Grand Island, NE) | WRIV-TV(New York City, NY) | WHSJ-TV(San Juan, PR) | WHI | WFDF-TV | WNOR-TV(Astoria, OR) | WHG-TV(Kansas City, KS) | WCKF-TV(Pittsburgh, PA) | WHYP-TV(San Francisco, CA) | WTUNG-TV 1
TTN affiliates: KTTN | KTTD | KTWW | KWTN | KTNX | KKXM | KETN
ABC affiliate: KIH-TV
CBS affiliates: WGFC-TV | WCTC-TV
CW affiliates: WCW-TV | KCW-TV
NBC affiliate: WDCD-TV
MyNetworkTV affiliates: KMYH-TV
---
Hyper Music Group:
Hyper Records | Gorilla Records | Hi Records

---
Defunct Properties:
Net Kids | The Children's Channel | Tamerica Broadcasting | PBS People
---
Video Game Console:
PolyGram GameColor | Polygram Speed | SpeedCD | Hyper Dial
1Station owned by RKO Holdings

View • Talk • [[Template:Hyper Holdings?action=edit|Edit]}}
Ad blocker interference detected!
Wikia is a free-to-use site that makes money from advertising. We have a modified experience for viewers using ad blockers

Wikia is not accessible if you've made further modifications. Remove the custom ad blocker rule(s) and the page will load as expected.