WRKO-TV, channel 6, is an RKO Network owned-and-operated television station located in New York City, New York, United States, and is the flagship station of the television network. Until 1987, it created a duopoly with WOR (now WWOR) then owned by the same company. The station is owned by RKO Television Stations, a unit of the RKO Television Group division of RKO Holdings.
1930-1955
Edit
1955-1959
Edit
1959-1975
Edit
1975-1981
Edit
1981-1991
Edit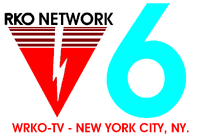 1991-1997
Edit
1997-2009
Edit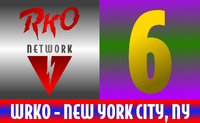 2009-present
Edit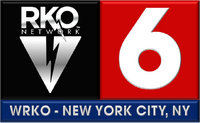 Ad blocker interference detected!
Wikia is a free-to-use site that makes money from advertising. We have a modified experience for viewers using ad blockers

Wikia is not accessible if you've made further modifications. Remove the custom ad blocker rule(s) and the page will load as expected.